Posts Tagged 'texting'
By Chuck Tomasi on January 9th, 2010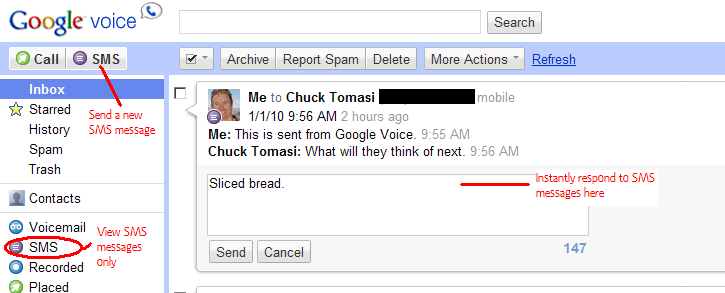 This show is sponsored by Citrix GotoAssist Express. Try it free for 30 days
Welcome to part 2 of our 3 part series on texting from Gmail and Google applications. If you haven't listened to part 1, you can download it from iTunes or listen directly from the Gmail Podcast blog at chuckchat.com.
In part 1 I showed you how to send free text messages from Gmail chat. Another way is to use Google Voice. Google Voice has several features that make it attractive, including:
• Publish a single phone number and have it ring your home, work, and mobile phone or any combination based on the caller.
• Free voice mail with personalized greetings
• Voice mail automatically converted to text and emailed to you with both the audio file and translated text attached
• Listen to, or read, your voice mail on your computer or mobile phone
• Free text messaging
Begin by signing in to Google Voice using your Gmail account at voice.google.com. At the top, just under the logo, click the SMS button. Begin typing the name of the contact or their phone number. Make sure you have mobile phone numbers associated with the contacts you intend to send text messages. Unlike the Gmail Chat feature, it will not prompt you for the contact if you enter only the number. Similarly, if you enter a name that has no mobile phone number associated in your contacts list, you cannot send a message.
After you have entered a phone number or contact, type your message and press send. It's that simple. Managing your Google Voice conversations from the web interface is very similar to Gmail. Responses will show up in your Inbox or you can look at just SMS messages and filter out voice mail by clicking the SMS link on the left. You can reply by typing in the text area just under the conversation and click Send.
Currently, Google Voice is free and open by invitation only. Contact me if you are interested in trying it out.
Podcast: Play in new window | Download
By Chuck Tomasi on January 2nd, 2010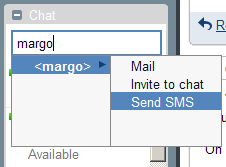 This episode is sponsored by GotoAssist Express. Try it free for 30 days.
Google offers a number of ways to send and receive text messages for free without using a mobile phone. This is part 1 of a 3 part series on using text messages, or SMS, with Gmail and other Google applications.
Let's begin with Gmail. Texting from Gmail chat is fairly easy. To do this you will need to enable the Labs feature "Text (SMS) in Chat". You can find this in the Labs tab in the Settings page.
Once the labs feature is setup, begin by opening the chat window and signing in to chat. Type the name or phone number of the person you want to send a text message to in the "Search, add, or invite" box. If this person is not already in your contacts list, don't worry. As you type, a window appears under your text with options "Mail, Invite to Chat, and SMS". If you entered a phone number, only the SMS option will be displayed. Finish entering the text then choose the SMS option and a window appears. In the window, finish filling out the contact information. If you entered a name, provide the phone number, if you entered a phone number then provide a name and click Save. This information will be added to your contacts list for easier reference later.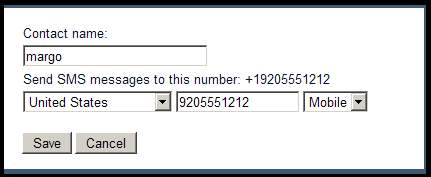 When Gmail gets done saving the contact information, a window appears at the bottom of the screen – much like a chat window. Type you text message and send it with the Enter key. If the other person responds, you will receive a response in the same window. Gmail makes it as easy to send text messages as it is to chat – and best of all it's free.
Another way to send text messages from Gmail is to use the SMS in Chat gadget. This is also a labs feature that works very similar to the Text (SMS) in Chat feature. I don't recommend using this labs feature. First, it requires the Text (SMS) in Chat feature to be turned on – so why not use that instead? Second, at the time this article was written, the labs feature seems to have a bug in that it prompts you for contact information each time instead of reusing previous entries from the contact database. This creates duplicate entries in the contact database each time you use it.
Keep in mind that although the text messaging using Google may be free to you, it may not be free to the person receiving or sending replies. Currently, text messages from chat only work with US phones.
Listener John writes in and asks "Is there a way to set a primary email for a contact that has multiple addresses?"
While I cannot find a definitive rule or setting to make any particular email address the primary one, my own experience has shown me that mutliple email addresses seem to be ordered by the frequency they are used. The more you use a specific address for a particular person, the more likely that address will appear at the top of the list. If you've got information to the contrary, let me know on the blog or drop me an email.
Podcast: Play in new window | Download